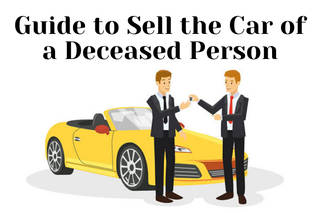 Selling the car of a deceased person is a special case that requires extra attention, patience, and diligence on your behalf. Here's an easy and simple guide to make the process hassle-free for you.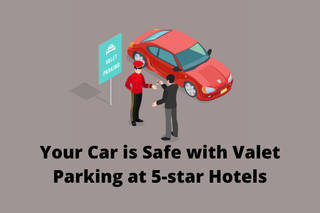 As per the Supreme Court of India, if you go to a hotel and hand over your car keys to the valet to park it and something bad happens to your car, the hotel can no longer deny you compensation by brin

With automatic cars becoming affordable, most of the new-age drivers are switching to automatic transmission-equipped cars. There are multiple AMT cars available under the price mark of Rs. 5 Lakh.

The process of exchanging an old car to purchase a new one is quite a simple process. in this article are the recommended steps that you should follow once you decide to exchange your car at new or ol

A complete guide for the RC transfer process starting from intimating the RTO to forms & documents needed to check the application status and finally the successful RC transfer. Read on to get the rig

A quick guide to everything you need to know about getting your car's RC renewed in India. Make sure you know your things right as it is mandatory for owner of the motor vehicle to get an (RC) Registr













Not Sure, Which car to buy?
Let us help you find the dream car

In order to sell your car easily and make good money from the deal, make a note of these 5 things and we ensure you won't be disappointed.

Selling and buying a pre-owned vehicle means that you need to take care of the RC transfer. Your car's ID proof should have your name on it. You can start the transfer process by going to parivahan,go

Planning to sell your car but it has a loan on it? No worries, here's your complete guide including the forms, process, and an easy way out to sell a financed car in India.

According to the Motor Vehicles Act 1988, it is mandatory for all vehicle owners to have a valid RC failing which their act of driving will be considered illegal. In case you've lost the original RC,

The RC is a legal document testifying that the vehicle is registered with the government of India or simply put, it's your car's identity card. Here's your quick guide to reading and understanding it.

Form No. 28, 29, 30, and 35 are mandatory. Once you've filled and submitted all these forms at the nearest RTO will be the sale process of the car is defined complete.  Read on to understand the exact

Registration of the vehicle ascertains clear ownership between the person (owner) and the automobile. If you are someone who's bought a vehicle which has a registration number of another state, this a

As a car owner you may have one reason or another for selling your car, be it the fact that you're bored with your current vehicle or the vehicle no longer meets your need. Whatever your reason, you'd

In the case of a car loan, this process is a little complex. Aside from the bank you also have to file an application at the Regional Transport Office. The process takes a bit of effort and to make it
ನವ ದೆಹಲಿ ರಲ್ಲಿ *ಎಕ್ಸ್ ಶೋ ರೂಂ ಬೆಲೆ
×
We need your ನಗರ to customize your experience