ಇಂಡಿಗೊ Simply Loving It.
Indigo Simply Loving It.
Bought new Tata Indigo eCS VX CR4 in Nov 2014. So far driven the car for more than 56500 Kms without investing any amount so far in the vehicle for break down. Only the regular service at every 10000 kilometres. Robust Engine performance, no problem in any category. Before comparing it with any other car in the same segment do not forget the amount that you had spent for the car.Driven my car from Delhi to Srinagar, Delhi to Manali several times, Delhi To Chennai via Pune, Indore, Jaipur without any problem.Many colleagues said to not purchase this car as it is Taxi car for personal use but I Ignored them and bought this car. Average servicing cost is around Rs9000 for 2 Services ie Silver AMC plan for 2Yrs 20000 Kms.Suspension Is RockSolid and Smooth. Compare its Smoothness on the roughest roads you can think of even with a VW Ameo(already taken test drive) which is the costliest car of the segment but even that cant meet up the smoothness of the ride Quality and the ease with which it goes over from any potholes. Driven My Car this Year 2016 from the Nothmost state J&K To southmost state TN in the Indian Sub Continent without any problem. No Engine overheating issue even after driving for around 18hrs a day. Mileage is a no concern. Full tank costing aroung 2000 for diesel around 55 a litre will take you not less than 550 KMS in any case even if you drive at the top speed or on the roughest roads even in the city conditions.The only feature i wish to be in this car is the airbags. The best part about the car is that if in case the car gets broken down for whatsoever issue, their would be a technician in the open market who would be knowing to repair the car as it is the oldest car of the segment that it created in the market.Tata is the king in defining the segmentIndigo Ecs was the first car of sub 4 meter sedan which even the best of the car manufacturers followed.First SUV of market SAFARI., & The story continues.Compare the thickness of the steel that is used in manufacturing this car and you will realise that the Quality of it.This is the best car that you can get in the Indian market for the given amount of its segment. the features are excellent and the only negative factor is the missing airbag even in the top end variant.Servicing and the maintenance cost is cheaper than othersVW Ameo around 7500K per service every 15000KMsAmaze 10000 Kms or every 6 months costs 5000 each and so onfor Indigo 8500Rs for 20000Kms or 2 yearsFinal Verdict:Looks ***Mileage *****Maintainance *****Ride Quality *****What else you can imagine by investing around a lakh less than competitors.Top speed driven so far is more than 165km/hr. Goes easily above 140kmph.So No Complaints except the Missing Airbags.
ಟಾಟಾ ഇൻഡിഗോ ഇസി‌എസ് ಬಳಕೆದಾರರ ವಿಮರ್ಶೆಗಳು
ಆಧಾರಿತ
39 ಬಳಕೆದಾರರ ವಿಮರ್ಶೆಗಳು
ಎಲ್ಲಾ (39)
Mileage (23)
Performance (7)
Looks (25)
Comfort (30)
Engine (16)
Interior (8)
Power (11)
More ...
ಇತ್ತೀಚಿನ
ಸಹಾಯಕವಾಗಿದೆಯೆ
CRITICAL
This car is for the people who are on wheels and have to travel a lot. If you are looking for comfort and cost effective car then definitely go for it. I own this car for...ಮತ್ತಷ್ಟು ಓದು

Exterior Very good look. but there are gaps between doors and boday. Interior (Features, Space & Comfort) Nice look, good boot space... feel verymuch comfort inside. ...ಮತ್ತಷ್ಟು ಓದು

Bought new Tata Indigo eCS VX CR4 in Nov 2014. So far driven the car for more than 56500 Kms without investing any amount so far in the vehicle for break down. Only the r...ಮತ್ತಷ್ಟು ಓದು

AROUND THREE YEARS BACK, I WANT TO PURCHASE MY FIRST EVER BRAND NEW SEDAN CAR ,KEEPING IN VIEW ITS STURDINESS(SAFETY OF MY FAMILY),COST ,MILEAGE AND COMFORT. SO, I VISITE...ಮತ್ತಷ್ಟು ಓದು

I am recommend this car for people who is having driver as it might not best suits for self driving but i can say it is 100% best car for money what you have paid.It look...ಮತ್ತಷ್ಟು ಓದು

My Indigo is higher end model of Tata Indigo having all top end features ALLOY WHEELS,ABSMOTARIZE WINDOWS.POWER STARING,POWERWINDOWS, REMOTE LOCKSFOGER TILT LIGHTSBack ha...ಮತ್ತಷ್ಟು ಓದು

This car is nice and specially worth to money so I would like to recommend this car to others. Driving is really comfortable and awesome experience

Iam having tata indigo ls ,since 6 years iam satisfied with low maintainance, good mileage,good braking system,good pickup, good A.C effect. iam feeling very happy with m...ಮತ್ತಷ್ಟು ಓದು

ಎಲ್ಲಾ ಇಂಡಿಗೊ ecs ವಿರ್ಮಶೆಗಳು ವೀಕ್ಷಿಸಿ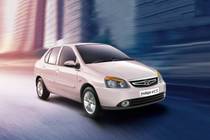 Rs.4.86 ಲಕ್ಷ - 6.25 ಲಕ್ಷ*
ಈ ಕಾರಿನ ಮಾದರಿ ಅವಧಿ ಮುಗಿದಿದೆ
ಬಳಕೆದಾರರು ಕೂಡ ವೀಕ್ಷಿಸಿದ್ದಾರೆ
Write your Comment on ಟಾಟಾ ಇಂಡಿಗೊ ಸಿ
2 ಕಾಮೆಂಟ್ಗಳು
1
M
manav vadgama
Sep 17, 2020 10:11:00 AM
I have bought indigo ecs and done 3.2 lac kilometers and not gen even 1 breakDown sometime I think that I have bought Toyota? it to rellible and my brother bought a Suzuki Ritz vdi it is not too good
Read More...
ಪ್ರತ್ಯುತ್ತರ
Write a Reply
1
K
kishore kumar
Oct 18, 2019 8:35:18 PM
I want to buy indigo cs lx 2010 model.it run about 1.5lak kilometres.can any one suggest whether it good for buy
Read More...
ಪ್ರತ್ಯುತ್ತರ
Write a Reply
2
R
rajput niharika singh
Feb 16, 2022 9:50:36 PM
2016 modal ki ecs cng ko 250000me duga
Read More...
ಪ್ರತ್ಯುತ್ತರ
Write a Reply
×
We need your ನಗರ to customize your experience