Tata Safari: The Real SUV
Tata Safari: The Real SUV
The Safari was TATA's entrant to India's 'Big' SUV market back in 1998. It is hard to imagine that it has been almost two decades since, but the Safari is still in production albeit in the 'Storme' disguise. The chief reason being the cult following the vehicle enjoys. Yes, many of you would jump out of your seat at this moment and say In that case, why are the sale figures so low? That's because for most of us, mind triumphs the heart. Yes, the Safari is a car you buy with your heart, out of passion. Just ask anyone who owns an SUV today in 10-25L price bracket if they ever wanted a Safari in the first place. The answer will speak for itself. A no-nonsense car deserves a no-nonsense review, so here it goes. Why would you want to put your money on the Safari? 1. SPACE This is easily the most spacious car south of 35 Lacs. This is our second Safari and we keep buying this car because there isn't any other car where my mother can sit with her legs crossed or stretch out as if she is sitting on a Sofa, at home! The large glass-area enhances this feeling. Also, because of the lower window line, none of the passengers feel claustrophobic, unlike our Swift. 2. RIDE QUALITY Our government compels us to pay huge sums in Road taxes and very gracefully blesses us with no-roads. In the Safari, this would be one less reason to get infuriated with our government the ride quality is pliant due to the softer suspension setup and high kerb weight. Now many say that this upsets the handling characteristics of the car. Yes it does! But then which Body-on-frame SUV would you dare throw around a corner at 100+ kmph. You'll absolutely love driving her on the highway and in the cities, but not so much in the ghats. At the end of the day, you need to understand that this is not a Porsche Cayenne/Macan. 3. ROAD PRESENCE I don't support bullying fellow road users but drive through smaller towns in a white Safari and you'll understand what road presence means. The front grille with the Chrome strip running above it gives it a very imposing stance. 2, 3 and even 4-wheelers will move out of your way once they see the beast in their rear-view mirrors. What enhances the feeling is the spot-on driver's seat. Everything is lower the bonnet, the dashboard and it gives you a Bird's eye view onto the road. Thanks to the smaller A-pillars, even all-around visibility is great. 4. ENGINE & DRIVEABILITY The older 320Nm Dicor engine was a gem in itself; the 400Nm just takes the game further. It's not the outright power, but the driveability. You can slot the car into 3rd and drive around the city as if you're driving an automatic it's that good. Steep inclines? Not an issue keep the car in second and it will crawl up easily. Sometimes, I don't miss the 4X4 because of the immense torque output which will easily pull you out of sticky situations. Yes, turbo lag is quite evident but unlike many, I actually like it. At about 1900 revs, it feels like you have hit the NOS button and there is no looking back! It makes the drive a lot more exciting. Even the Clutch action is very light (thankfully!) and I was told that it will remain the same way for the life of the clutch as the newer models are fitted with a larger self-adjusting unit. 5. MAINTAINANCE COSTS Buy the AMC (highly recommended) and forget about maintenance costs. Even if you don't, the service and spare charges are much lower than Hyundai or Honda. Other small touches I like about the Safari a. The driver and passenger armrests very comfortable b. If you press the unlock button, it unlocks only the driver door. Press it twice to unlock all doors. c. The teardrop-wipe effect of the wipers Not so good bits 1. RESALE VALUE This was the only thing that made me think twice before booking the Safari. However Storme commands a better resale value than the older generation cars, but it's still no Innova. 2. TATA ASS Believe me when I say that it has improved a lot now because I have seen them go from Bad to worse and then take a turn for the better. But don't expect Maruti/Hyundai levels. 3. It's a 5+2 seater at best. I consider it to be a 5 seater with a huge boot as we don't have children in our family. No adults can use the rear benches, we've tried! 4. No MID I don't miss a touchscreen infotainment system, rather I'm glad there isn't one it's another distraction. But I sorely miss a proper MID with FE and DTE readouts. That helps a lot during longish drives. 5. Stock Headlights are weak. I got the low beam/projector bulbs replaced with an HID unit and the High-beam bulb with Philips Crystal vision. No issues now. Overall, it's a really really good car and a lot has improved since the Dicor days. I am enjoying each and every moment with the Safari and I'm sure you will too.
ಟಾಟಾ ಸಫಾರಿ ಸೋಟ್ರಮ್‌ ಬಳಕೆದಾರರ ವಿಮರ್ಶೆಗಳು
ಆಧಾರಿತ
171 ಬಳಕೆದಾರರ ವಿಮರ್ಶೆಗಳು
ಎಲ್ಲಾ (171)
Mileage (47)
Performance (18)
Looks (59)
Comfort (81)
Engine (30)
Interior (27)
Power (29)
More ...
ಇತ್ತೀಚಿನ
ಸಹಾಯಕವಾಗಿದೆಯೆ
VERIFIED
CRITICAL
Real SUV and service cost low, Best ride and comfortable driving experience, Power and pick up good.

King of the segment, Ultra Comfortable, Edge to edge view. Beast performance. Best SUV

It's a brilliant car concerning the safety of an individual. Once I was driving on the highway and unfortunately, a cow bummed into the car but by God's grace nothing hap...ಮತ್ತಷ್ಟು ಓದು

Amazing experience. Driven almost 30000 km Awesome mileage, No problem with the engine, the only problem with the front driver door.

This is a king of the Suv, no need to say other words. I love this car because I have Safari that gives the best mileage and low-cost maintenance. So, I would like to sug...ಮತ್ತಷ್ಟು ಓದು

ಎಲ್ಲಾ ಸಫಾರಿ storme ವಿರ್ಮಶೆಗಳು ವೀಕ್ಷಿಸಿ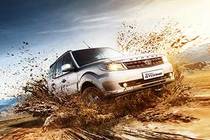 Rs.10.99 ಲಕ್ಷ - 16.62 ಲಕ್ಷ*
ಈ ಕಾರಿನ ಮಾದರಿ ಅವಧಿ ಮುಗಿದಿದೆ
ಬಳಕೆದಾರರು ಕೂಡ ವೀಕ್ಷಿಸಿದ್ದಾರೆ
Write your Comment on ಟಾಟಾ ಸಫಾರಿ ಸೋಟ್ರಮ್‌
×
We need your ನಗರ to customize your experience